In 2019, a client sought Smith's help in rolling out an unconscious bias workshop they had purchased from the NeuroLeadership Institute. (It's a powerful and practical course and worth looking into.) Our job was to adapt materials to the client's brand, promote the course and reinforce key learnings over time. In this post are some of the tips and insights we took away from that experience.
We're Fighting an Unseen Adversary
Unconscious bias is just what it sounds like — bias that affects our decision making but is outside of our awareness. A key challenge was getting employees to realize unconscious bias is real and has real-world implications. In the workplace, these biases affect how we hire, assess talent, allocate development opportunities, staff projects, prioritize our time, and much more. 
Following are some examples we used in our communications to facilitate this realization among employees. Each highlights a different type of unconscious bias, making it easier to discuss and tackle it.
The YouTube Example
When YouTube launched its video upload app for iOS, nearly 10% of the videos uploaded by users were upside-down. The problem, though, wasn't users; it was the app's developers. The design team was almost exclusively right-handed and they created an app that worked best for themselves. They didn't consider that, when held in the left hand, the phone's screen would rotate 180 degrees.
The Guardian Commercial
Above is a television commercial for The Guardian. Every time the video dips to black, hit pause, ask yourself what you think is happening or about to happen, and then resume playback. Watch it through to the end and consider what you got right or wrong and why. For best effect, keep the video muted. 
Two People on a Park Bench
Look at the photograph below and take 30 seconds to describe what you think is happening.

Got it?
No matter what story you came up with, you did so with no information or context. Your brain filled in the gaps with your own world views and experience, and it did so almost immediately.
Knowing Is Only Half the Battle
Unconscious biases are mental shortcuts. They can cause us to discount or ignore certain kinds of information while relying too heavily on others. To understand how powerful unconscious bias can be, consider this. The processing abilities of the unconscious mind are estimated at roughly 11 million pieces of information per second. In comparison, the conscious mind can process about 40 pieces per second. This is why it's so important to first help employees recognize that unconscious bias exists and then give them tools and techniques to fight its grip on their decision making. Combining communication with workshops, guidelines, policies and other tactics is essential.
Personal Realization Is Key
Take a look at the image below.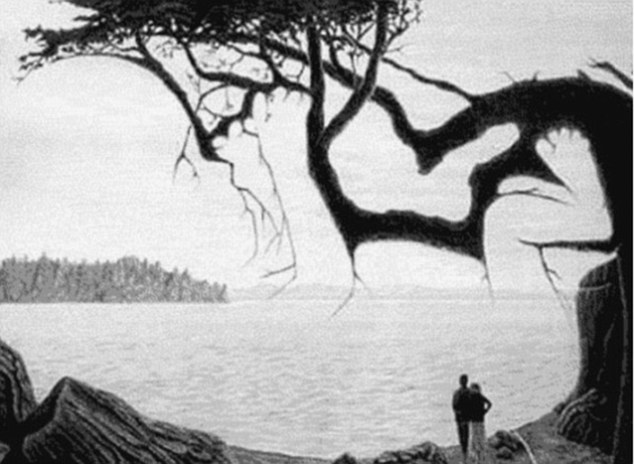 Did you spot the hidden baby?
Recognizing unconscious bias in ourselves is a little like finding the baby in that picture. To really deal with unconscious bias, you have to see it for yourself, but simply telling you it's there isn't always enough. That's why our communication strategy for this client, sought first to do this: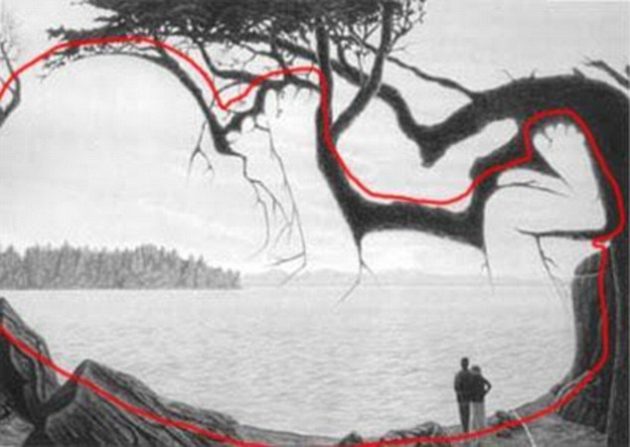 With some thoughtful creativity, we can help our colleagues, our friends and our neighbors break our unconscious biases so we can work toward real change in our organizations — and in our world — with every decision every day.
More Ideas