Audience
Start with your audience—what they know, what they need to know and how they make sense of the world.
Brevity
Tight copy is the "soul of wit," and it takes twice as long to write.
Context
Pre-existing knowledge and conditions dictate how an audience receives messages. Incorporate context to add layers of meaning. Ignore context and risk failing to connect.
Drafts
The third draft is always better than the first or second. The fifth? Not so much. Exert the right amount of effort and resist obsession.
Ethos
Beyond the prevailing zeitgeist, every corporate culture, marketplace and social media following taps into specific memories, values and language to make meaning. Persuasiveness often hinges on these.
Feedback Loops
Natural feedback signals are lost when we use any media—from writing books to broadcasting video. Many of today's technologies, like social media, are including ways to measure audience reactions. Click-through rates, watch-times and other social media listening techniques act virtually to tell us what's resonating and why.
Graphics
Graphic design increases readability and keeps our messages relevant in fast-moving media environments.
Modern readers unconsciously judge our visual production values against everything else they encounter.
Hyperlinks
Hypertext is the most underappreciated and the most powerful writing developments in our lifetime.
Hypermedia de-clutters our prose while adding unimaginable richness to our documents. Your digital composition can unlock the world with the right hyperlinks.
Interface
Our documents are read on a myriad of screens—some are the size of matchbooks, others the size of walls. Anticipate which interfaces your audience uses to design features like graphics, audio, video and interactivity.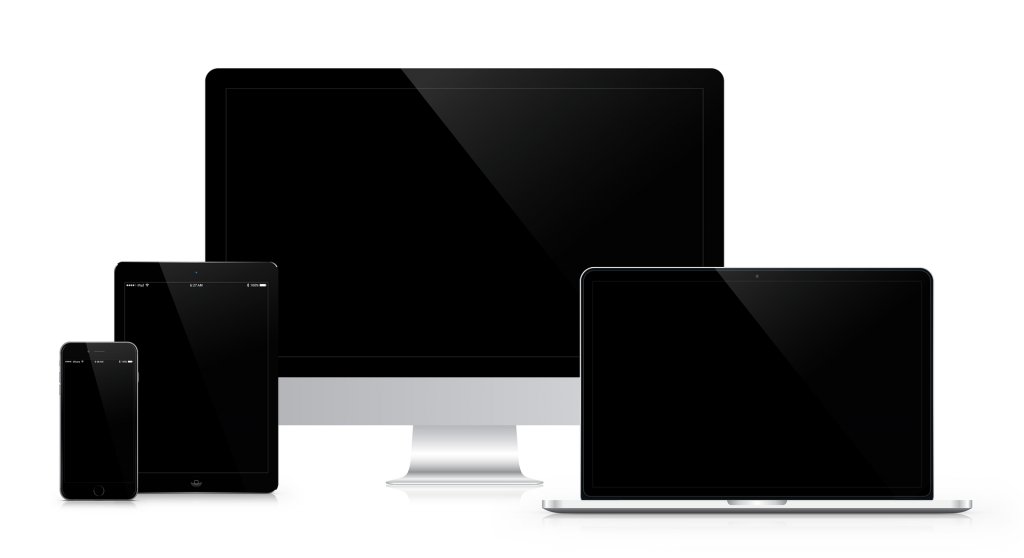 Juxtaposition
Compare and contrast to help delineate and distinguish.
Knowledge Management
Communication increasingly means managing information flows, platform integration and data analysis. Technology and numbers can often intimidate communicators. It shouldn't.
Written language is a profoundly complicated technology. If you can master English, spreadsheets should be like coloring books.
Laughter
Comedy is best left to professionals.
"There is a thin line that separates laughter and pain, comedy and tragedy, humor and hurt." — Erma Bombeck
Modality
Digital communication is beautiful because we can incorporate any or all of these modes into our documents:
Text is great for brevity and/or complexity.
Video captures short attention spans.
Audio contains subtle cues and emotional richness.
Interactivity engages the mind, the will and the body.
Negativity
It's not all sunshine and lemonade. When you say something important, someone else is likely disagree.
Anticipate possible negative reactions and integrate effective responses when possible. On social media, always have strategies for dealing with negative posts. Especially learn how to deal with trolls. (Hint: Don't feed them.)
Obviousness
Don't do the thinking for your audience. You'll bore them and lose them.
PowerPoint
I know we have to use PowerPoint. But must we use it badly?
When you use it, avoid the well-known sins that lead to glassy looks and ineffective presentations.
Questions
For interest, create questions in the minds of your audience; questions they must answer for themselves.
For clarity, answer the questions your audience might ask if they could.
Repeat
If it needs to be said, say it again and then say it again.
Then say it a different way. Then repeat it. Then recap, referencing the first three times you said it.
Cut a groove into an audience's memory that isn't easily erased.
Speed
Quick turnarounds, instantaneous responses and on-the-go content development are creating pressures for communicators to be faster and faster.
It's amazing and exhilarating to open a mobile app and produce a fully formatted video that posts 5 minutes after initial inception. It's also exhausting and sometimes reckless to move at the pace afforded by these platforms.
Tap the brakes for better content.
Timing
Impatience can cause an initiative to fail on the launch pad.
Measure the moment, looking for what the Greeks called kairos (the fullness of time, the pregnant moment). This is especially important with campaigns where information builds upon itself or momentum is critical.
Unaddressed Issues
When you choose not to directly address issues that are important to your audience, it's often helpful to signal that you've made a conscious choice and are not guilty of ignorance or oversight.
Voice
Professionals are often required to slip into their client's voice rather than to find their own.
We all have a style. We just have to open our mouth and sing to find it.
Words
I love words. You love words. The right word is a delicious morsel; the crafted sentence a feast.
It may seem that technology is pushing words aside, but fear not. Words accomplish things AI never will. In the hands of artisans (smiths), words reach into our memories, touch our hearts and create our possible worlds.
X-rated
Always avoid blue jokes and references (see Laughter).
Yell
SOMETIMES IT'S GOOD TO GO BIG!!!
Zig when others Zag.
If everyone is using digital, it may be time to mail a beautifully crafted, glossy print piece.
More Ideas