It's definitely been a dark 2020. With the pandemic casting a pall over everything, so many of us are looking to turn the page in 2021. We want to get back to normal, back to work, back to optimism. We want the gray clouds to part and the sun to shine brightly on tomorrow.
There is good reason to expect better in 2021. Most notably, Operation Warp Speed has delivered a couple of vaccines that promise to put the pandemic in the rearview mirror in the next couple of months. Still, the specter of uncertainty lingers. Businesses are having difficulty forecasting the future. What will 2021 actually look like? Should we be optimistic? Pessimistic? Neutral?

Pantone's Color(s) of the Year
It seems that the people who forecast color trends share this ambivalence.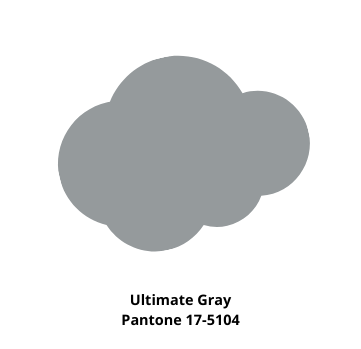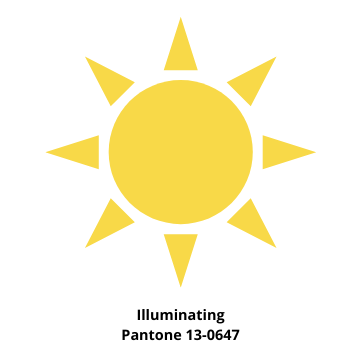 For the past two decades, industrial color giant Pantone has pronounced their Color(s) of the Year. These are the colors that they believe are trending in fashion, graphic design, make-up, etc.
For the very first time, The Panatone Color Institute has chosen a "neutral" shade as one of their Color(s) of the Year, Ultimate Grey. However, they are also hedging their bets toward a more optimistic and brighter tomorrow with Illuminating a vibrant yellow.
"The union of an enduring Ultimate Gray with the vibrant yellow Illuminatingexpresses a message of positivity supported by fortitude. Practical and rock solid but at the same time warming and optimistic, this is a color combination that gives us resilience and hope. We need to feel and encouraged and uplifted; this is essential to the human spirit." 

Leatrice Eiseman, Executive Director of the Pantone Color Institute 
I get it. These colors say, "we know times are tough, but they're going to be better."
Color speaks to the human heart. The bright promises of Spring's bloom. The glowing warmth of a lingering sunset. The still and purity of a fresh snowfall. The sublime mirror of a blue sky and bluer ocean. The language of color is as human as any other. Ultimate Gray and Illuminating speak to our moment, which is both grim and hopeful. 
I'm embracing a sunny forecast for 2021.
More Ideas